Increasing capacity may be a sign of success, but redesigning and outfitting your facility for higher output can seem like more trouble than it's worth, especially when measurements are wrong, or even disappear entirely. We help food producers streamline their design processes, allowing them to increase their capacity efficiently.
Oil and gas plants are complex facilities that require precise plans before any change is made. We help companies optimize the design process for any new pipelines or machinery so they can increase efficiency without worrying about the impact new equipment will have on the existing space.
Intricate designs require solid measurements with low tolerances. By giving companies the numbers they need to create precise designs, we help prototype faster and fit equipment into the work site exactly where it's supposed to be.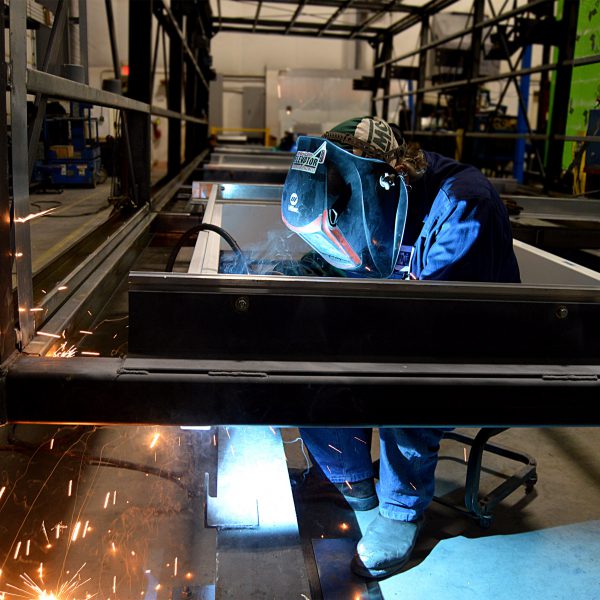 It's impossible to fabricate a part with unknown or imprecise specifications. And while professionals usually do a pretty good job when given a measuring tape and a lot of time, with 3D scanning and design, we can virtually create any desired piece, allowing fabricators to see exactly what they need to and giving them every measurement they need.
Construction Verification
We meticulously track each design and construction change in each project, allowing our clients to mitigate risk by comparing the finished project with the original designs to ensure your new construction meets requirements.
Our Construction Verification:
Acts as a type of insurance policy against potential discrepancy claims
Offers recorded documentation and unique certifications
Confirms accurate positioning and specific installation areas
Provides proof of conformance to any design team's contractual tolerances
Includes Naviswork files, 2D outputs, point cloud data & TruView to ensure you can access your data
It's hard to keep historic buildings or other artifacts from crumbling in the real world, but with our 3D scanning process, we can preserve the exact size and shape of historic buildings, allowing people to virtually experience the buildings and historic pieces "as they were" or help recreate them with new materials.
Don't See Your Industry Here?
Our equipment and experience allows us to serve more than the industries seen on this page. If you'd like to know if we can help you, contact us and we'd be happy to answer any questions you have!